weegee.ch was founded in 2022 with the following goals:
Switzerland's largest shared flat marketplace offering the biggest selection of rooms. This is achieved by aggregating advertisements from other portals 🏡.
the best possible search options: Rooms can not only be found by location and price, but also by very specific criteria such as "with children" 👧
good user experience with modern and contemporary design 👨‍🎨
personal, local, friendly 👋
About the name "weegee".
weegee is a German play on words: WG (Wohngemeinschaft = shared apartment) is pronounced "weegee" ['veːɡeː] in Swiss German. The domain was still free and so it was quickly clear what the WG platform should be called 🙂
Where do the listings come from?
Most of the listings come from other WG platforms, but since May 2023 you can also post your listing directly on weegee.ch. The aggregated listings come from Flatfox, Tutti, Ronorp and Urbanhome and are crawled once a day and duplicates are filtered out so that WG rooms do not appear twice.
How does the search work?
The search criteria "location", "price" and "available from" search on fields the advertiser enters themselves (structured data). Further criteria such as "balcony", "furnished" etc. are extracted from the description text (unstructured data). Besides crawling/aggregating multiple WG platforms, this is the feature I'm most proud of. 😊
About the Founder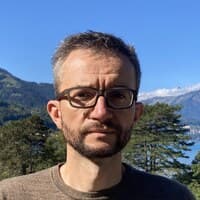 My name is Philipp Keller and I work as a lead product manager at the Swiss Marketplace Group. I develop weegee.ch in my spare time: I take care of programming, marketing and support. I am married and father of two teenage children. I live in Rafz, in the canton of Zurich.
How weegee.ch came to be
In the spring of 2022, I realized that there is no platform in Switzerland where all WG ads can be searched in one place 💡. Over the weekend, I built a proof of concept and had already created the largest WG platform in Switzerland 🧑🏻‍💻. In the fall of 2022, weegee.ch went online: both as a website and as an iOS and Android app 📱.
Contact
You can reach me well by email.
To the tech stack
For the geeks: 🤓
Frontend: next.js/React with tailwindCSS
Backend: Python/Flask
Mobile: Flutter
Build in public
Are you interested in learning what it takes to establish a new platform in the Swiss market? I share all my learnings: web traffic, tech, marketing as well as the feelings I go through on this emotional startup rollercoaster. I am part of the "build in public" community that shares these things and learns from each other. You are welcome to follow my Journey on Twitter.