About usme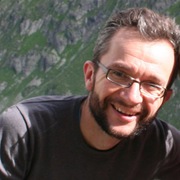 I'm Philipp and am developing weegee.ch as a side project (code word #buildinpublic). I have several years of experience as software engineer and product manager.
Some day I realized that yes, there are some shared flat portals in Switzerland but what was lacking is a place which combines all the shared flats in one place, like a comparis for shared flats. So I sat down and wrote a web crawler, I programmed a website and was curious how far I could push this project.
That was in spring 2022 and meanwhile the website is up, holding twice as many listings as any other shared flat site, and there's even an iPhone and an Android app in the store!
Contact
You could write me a mail.
If you want to follow what's happening "behind the scenes" (keyword #buildinpublic) you can follow me on Twitter (@philkellr)
You also find me on LinkedIn (please mention weegee when contacting me)